Healing, Health & Longevity
Now Based in Winter Haven Florida
Restoring America's Health - A Healthy Lifestyle Series
Presented to him by Brad Peek of Walt Disney World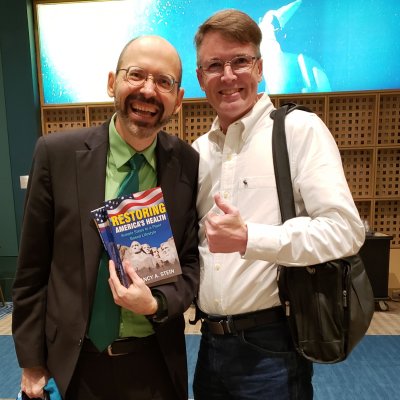 Surviving Cancer - A Lifestyle Adventure
This book is Skip's Story of how he is surviving a deadly diagnosis of Prostate Cancer. Given only 3 years to live; Skip is surviving on a Delicious Nutritious Whole Food Plant Based Diet and has been living a Healthier Lifestyle. now over 10 years later he has proven how Nutrition can perform wondrous changes.




Skip Stein is a Lifestyle Consultant and Whole Food Plant Based Author, operating from Winter Haven Florida. Focused on Health & Wellness, Skip has been serving the Central Florida area with Whole Foods 4 Healthy Living for over ten years.
---
We can puglish a new recipe booklets to coincide with
These booklets are the being published in a series that will feature seasonal crops. Each booklet will feature one or more selected crops grown each season. Recipes will include these foods as well as other healthy additions that will augment, season or otherwise add flavor, texture and taste. Chef Nancy Stein will create each recipe new each season and will publish each booklet in conjunction with the plant variety being offered.
We now offer customized product-centric booklets to clients to demonstrate use or quality of their products. Focused on WFPB or Whole Food Plant Based product and services, just give us a call. We can customize and deliver a quality, well written, product brochure for you and/or your company.
---
Chef Nancy has been ranked in the Top
Whole Foods 4 Healthy Living
---
---
At the end of the year (2019) we will publish our first recipe book from this series. It will include other valuable Health, Wellness and Longevity information as well so stay tuned and watch our Garden Tower Grow. Chef Nancy's new book will be entitled: "Garden Tower to Table ~ Organic Gardening for Everyone".